The Support Group Application Modernization Solutions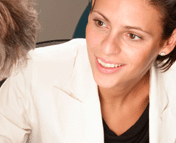 To minimize risk and maximize the benefits of legacy application modernization, engage an expert with legacy system and data expertise. Using an expert can help lower the risks associated with data migration, providing a better opportunity for a seamless transition to the new platform.
Our consultants can provide full consulting and migration support to ensure effective planning, test, implementation and ultimately, success -- using our development, deployment, project and implementation resources -- or yours. Organizations looking for an even higher level of support can take advantage of the Premier service from The Support Group. The Premier Support agreement allows your organization to focus internal resources 100% on the new system requirements while The Support Group manages your legacy environment for you and hosts your HP3000 in our state-of-the-art Data Center.
Entsgo - our Partner for ERP Modernization

Entsgo, Inc., our sister company, based in Austin, TX, provides enterprise resource planning (ERP) solutions to the mid-market manufacturing and supply chain industry.
Entsgo's solutions approach helps manufacturers assess which products and services are best suited to improve business performance for increased profitability and sustained growth.
As an authorized HP, IBM, IFS, and Openbravo solutions partner, Entsgo helps The Support Group deliver right-sized ERP solutions by applying a combination of technology, application and business process methodology and assessment that results in a rapid return on investment and proven results.
asp4edi - our Partner for B2B exchange requirements

Electronic Data Interchange, Business-to-Business and Exchange Services

asp4edi is a turn-key solution for all of your organizations' EDI and eCommerce connectivity requirements. Whether you want to interface your ERP applications to one EDI trading partner or hundreds, our service portfolio can support your business strategies.
If your trading partners use ANSI X12 or EDIFACT EDI Standards or have XML data files flowing to and from their system through their own or their industry's marketplace web sites, The Support Group's EDIB2BASP can handle all of the translation and data mapping necessary to seamlessly integrate your supply chain with your existing ERP system. Contact Us to Learn More.
Click on any support level to learn more about our
service offerings
Basic Support Tier:
Premium Support Tier