Who is The Support Group?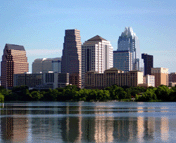 The Support Group is a division of Blanket Enterprises based in Austin, TX. The Support Group provides legacy application management, system management and hosting services to enterprises worldwide. Our areas of focus are:
Legacy Application Management Services
Remote Systems Management (Outsourcing)
Systems Hosting/Archival Services
The Support Group's Legacy Application Management Services enable our customers to focus on their business by supplementing the internal resource requirements associated with legacy systems management (HP3000, VAX) and legacy applications support. The Support Group offers superlative resources for technical support, application support, operations / database administration, system administration and management, programming/modifications, project management, data migration, profiling and cleansing services.
The Support Group's application modernization services provide a review of existing functionality with an assessment process that evaluates internal and external best practices. Supported by resources from HP and IBM, this assessment process allows customers the opportunity to assess more than just technical capabilities, but rather drills into the needs of the business in aligning IT to business strategy.
Our consultants can provide architecture consulting and data migration services to ensure success using our development resources or your own.
The Support Group has more than 20 years of legacy application management support expertise.
Contact Information
The Support Group
5010 Doss Road
Austin, TX 78734
Call toll-Free: (800) 798-9862
Call local: (512) 266-4400
Send a FAX: (512) 266-4401
Click on any support level to learn more about our
service offerings
Basic Support Tier:
Premium Support Tier